Valentine's Day is a time for couples to celebrate their love and affection for one another. Still, it's also an excellent opportunity for families to come together and have fun.
There are so many fun ways to celebrate with your loved ones on Valentine's Day. Consider incorporating some of the following elements into your celebration.
Daddy-Daughter Dances
There's nothing quite like the bond between father and daughter, and what better way to celebrate that bond than with a special dance just for the two of them? Daddy-daughter dances are a great way to create lasting memories and allow dads to show their daughters just how much they mean to them.
DJs and Music
A party isn't a party without some great music. A DJ can help keep the energy up and the dance floor busy all night long. Whether you prefer upbeat pop hits or classic love songs, a DJ can help set the mood and keep the party going.
Photo Booths
Capture all the fun and memories of your Valentine's Day party with a photo booth. These interactive stations allow guests to snap pictures of themselves with friends and loved ones, and they can even add fun filters and props like hearts, teddy bears, and funny glasses to make the pictures even more memorable.
Chocolate Fondue Stations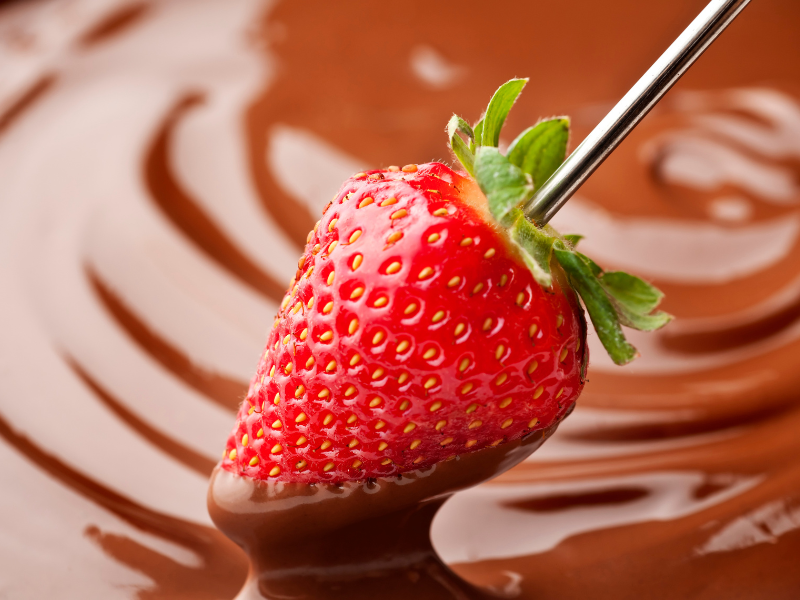 Celebrate Valentine's Day with some delicious chocolate. Set up a chocolate fondue station where guests can dip fruit, cookies, and other treats into a warm, gooey chocolate sauce. Chocolate strawberries are a great addition to any Valentine's Day celebration.
Karaoke
Who doesn't love belting out their favorite love songs? So let guests take turns singing their hearts out at your karaoke party.
Carnival Games
If you're throwing a larger party, carnival games are always a hit! Set up classic carnival games like balloon dart throw, ring toss, black light dodge ball, duck pond, spin the wheel, etc. Or opt for something more romantic like 'Love Bingo.' Games will surely add extra fun and excitement to your Valentine's Day celebration.
Why not add some friendly competition if you want to mix things up? Have guests try their luck at carnival games while the winners get rewarded with prizes like chocolates or teddy bears. Everyone will have lots of fun! 
Romantic Movies
Renting an LED movie screen for Valentine's Day can be a unique and memorable way to spend the holiday with your significant other, family, and friends. LED movie screens are perfect for outdoor movie nights. There are different sizes of screens to fit any space, from small backyard setups to large commercial events. 
If you're looking for a more low-key activity for your Valentine's Day party, consider setting up a romantic movie room. Rent an inflatable screen, fill the space with cozy blankets, pillows, and candles, and choose a selection of romantic films to watch. This is an excellent way for couples to snuggle up and enjoy quality time together, and it's also a fun option for friends and families who want to relax and unwind.
To make the movie night extra special, consider setting up a candy-covered popcorn bar or offering other cinema-inspired snacks like candy hearts, hot chocolate, and sodas. This is sure to be a hit with movie lovers of all ages.
Romantic Carriage Rides
If you want to add a touch of whimsy and romance to your Valentine's Day party, consider offering romantic carriage rides. These can be fun and unique for couples as they enjoy a leisurely ride through a beautiful setting. This is a great way to create an unforgettable experience for your guests and add a touch of romance to your Valentine's Day celebration.
Valentine's Day Craft Station
Set up a table with supplies like construction paper, glitter, and stickers, and let guests create their own Valentine's Day cards and decorations.
Other Party Rentals
From tables and chairs to bounce houses and carnival games, party rentals are a great way to add extra excitement to your Valentine's Day celebration. Consider renting items like cotton candy machines, hotdogs stands, or even Virtual reality simulators to keep your guests entertained throughout the night.
In addition to these elements, there are plenty of other ideas to make your Valentine's Day party special. Here are a few more suggestions that you can add with a few craft supplies:
Flower arrangements: Flowers are a classic Valentine's Day gift. Set up a station with flowers, vases, and other supplies, and let guests create their bouquets to take home.

Love letter writing: Encourage guests to write heartfelt love letters to their loved ones, either as a group activity or on their own. These letters can be kept as special mementos of the evening.

Heart-shaped wall art: Having your party guests create their heart-shaped wall art with supplies like paint, paper, and glitter is a great way to add festive decorations to the party and get creative.

Party Favors: To extend the Valentine's Day spirit and thank your guests for attending, consider giving out party favors. Fill small gift bags with chocolates, teddy bears, or other treats to remind them of the special occasion.

Decor your food table with floral napkin rings, romantic centerpieces, and other small decorations, and play soft music in the background as your guests enjoy their treats to set the mood.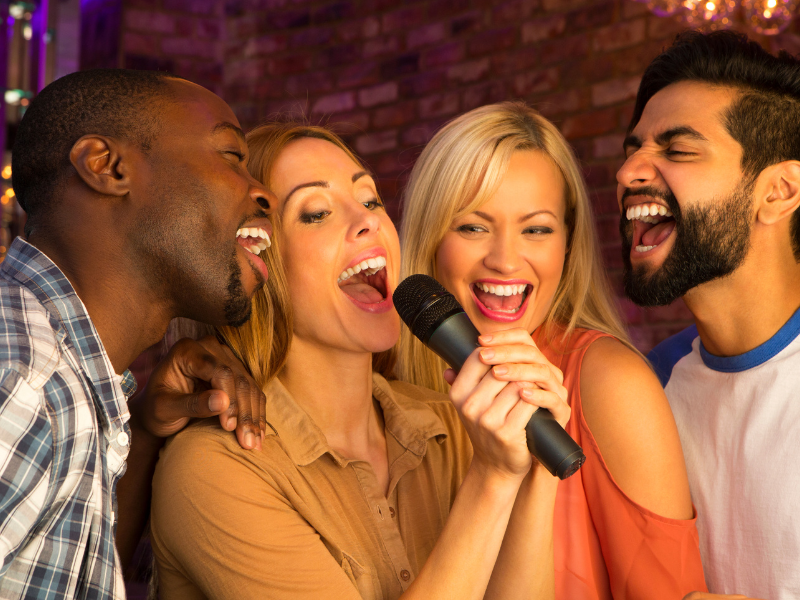 No matter what elements you choose to include in your Valentine's Day party, the most important thing is to have fun and spend time with the people you love. With some planning and creativity, you can create a celebration that everyone will remember for years.
We are here to help you make this Valentine's Day one to remember. Contact us today for more information!